This division is again one of the fastest growing division of Sure Safety) . In January 2017 sure Safety signs a MOU with Government of Gujarat for Aerospace and Defence. Which displays Commitment in the Sector.
SureSafety has Manufactured 'INDIA'S FIRST ENGINEERING MODEL OF THE ASTRONAUT CREW ESACPE SUIT commonly known as 'THE SPACE SUIT'
The cutting edge has also been our vision to contribute to the Field of Safety and help sustain it. Today, this "SPACE SUIT" is the true example of planned innovative – excellence, keeping the environment conditions as would be faced by the astronauts while orbiting the 'Zero Gravity' Moon's space. This makes 'SSIL' the Fourth Company in the World and India's first company to have its own innovation for Manned Space Program.
Achievements in Defence sector
100 BA SET Supplied in Indian Navy
63 Rescue Boat supplied at GSDMA (Gujarat State Disaster Management Associations)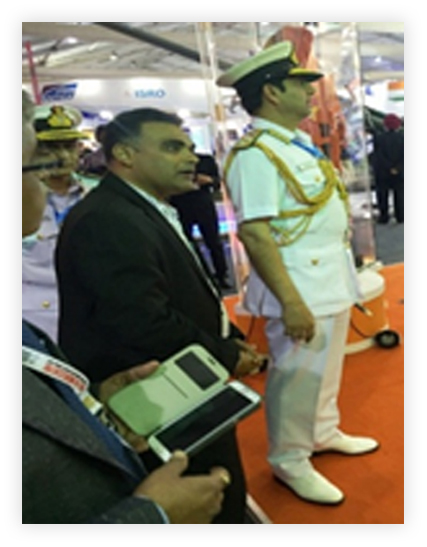 Admiral R K Dhowan
PVSM, AVSM, YSM, ADC
Chief of Naval Appreciating our Staff