As part of our Corporate Social Responsibility, we provide support and work with an Independent NGO - "Pagdand", our focus has been towards making a positive impact on issues related to eco-conservation and increasing awareness about the very essential issues claiming natural habitats and bio-diversity.
We enable this by engaging in various activities like.
Education & Awareness at school level.
Policy Advocacy for eco conscious causes.
Conservation of water and rejuvenation of water bodies.
Tree Plantation Drives & Mass distribution of seeds & saplings etc.
Brief about
Pagdand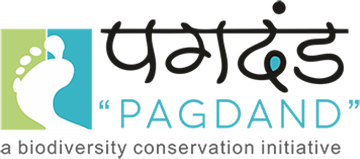 Today, human beings, have without a doubt, established themselves as earth's most dominant species. Down the ages, through our inventions, our actions, and our mere presence, we have been transforming our surroundings, impacting the environment, and slowly but surely leaving a larger than necessary footprint on the ecosystem. Often forgetting that we are part of the very same system, not above it.
At Pagdand, we aim to raise consciousness, awareness and bring about a transformational change in the mindsets of people as well as try to create a positive physical impact upon the environment by conducting various activities directed at conservation and upkeep of our precious nature.
know more