One of the most important factors for safety in day-to-day life in industries as well as public and private places is the availability of the RIGHT kind of personal protective equipment. Our in-house brand 'Saviour" is India's answer to the growing global need for efficient personal protective equipment.
Within products from our "Saviour – Performing PPE " Brand we commit to provide a fool-proof and certified range of personal protective equipment and safety systems while carefully observing a few key points like -
Personal protective equipment MUST efficiently protect the user who has

trusted

it with their life by choosing to use it. It is a promise we must keep forever intact.
Saviour PPEs are not just PPEs that are

certified

to be compliant with regulations , it's the

brand

that

performs.

Saviour PPEs, are

tested

and

qualified

at various National and International certified laboratories and present the highest level of protection and safety with a long and durable life.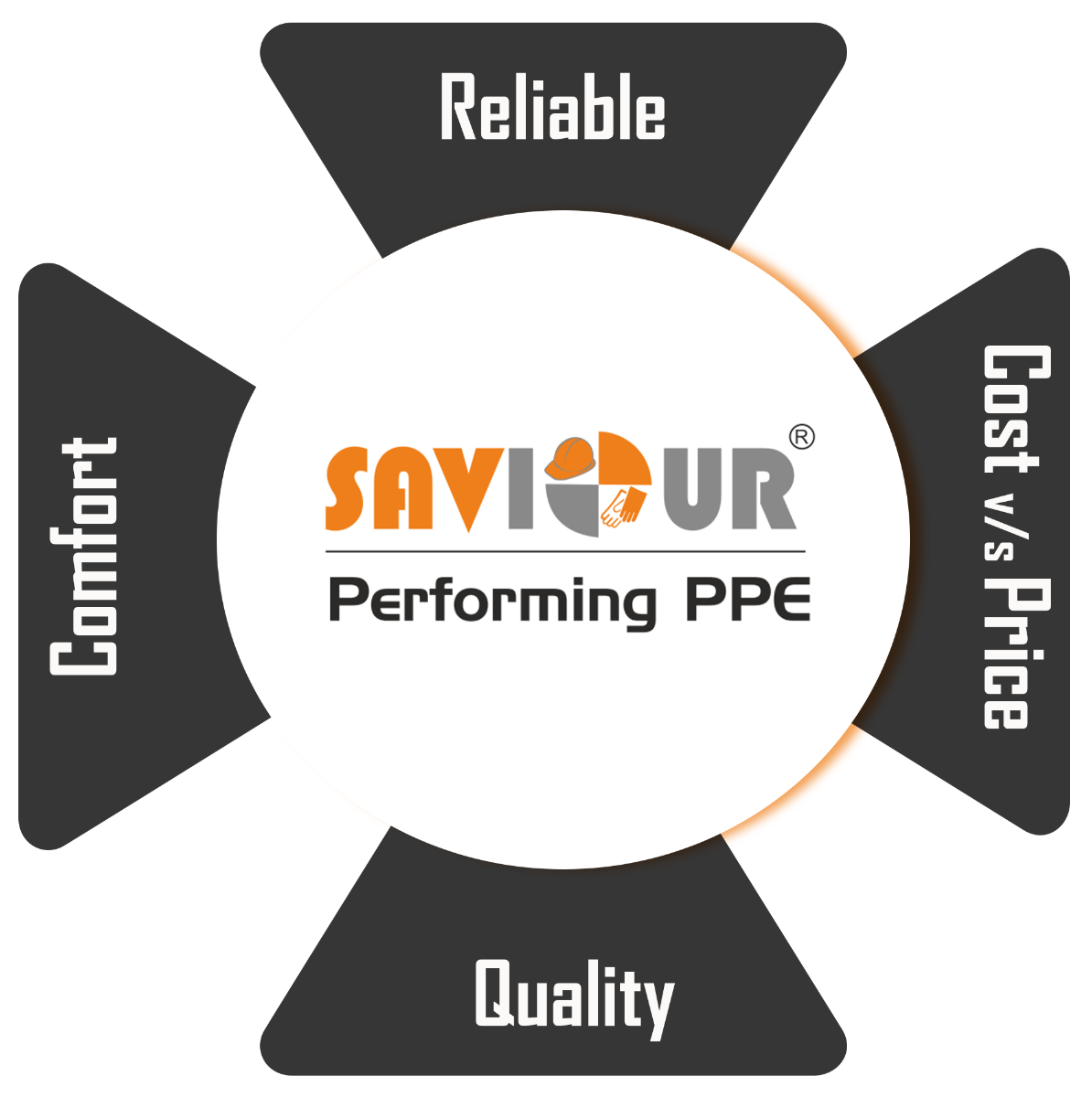 Our Certification