DAVIT SYSTEM
---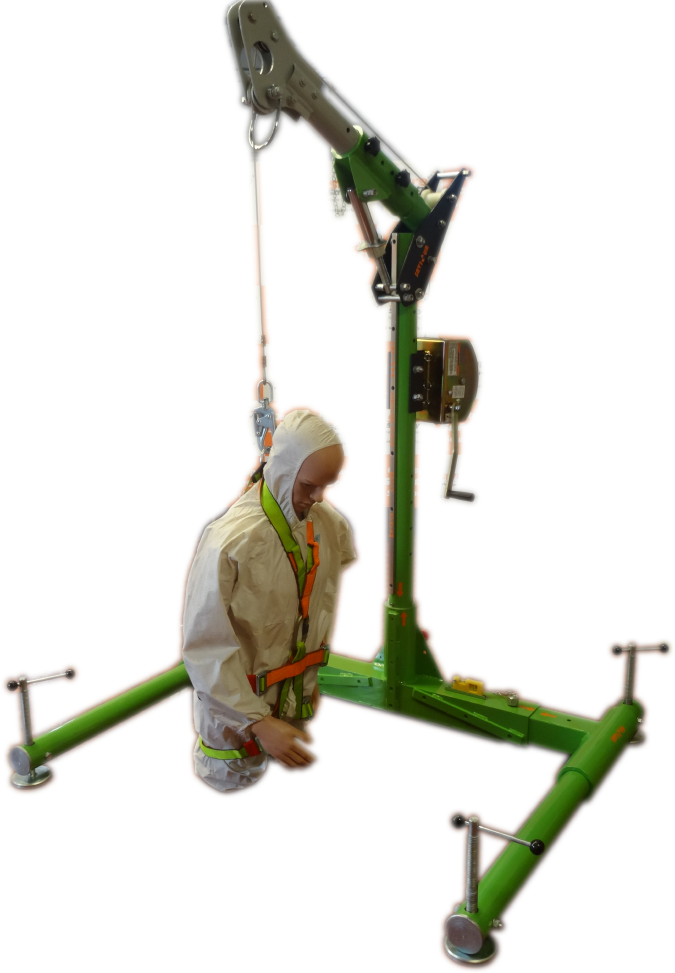 Four Piece confined space system with 50 feet winch, Designed for manhole and confined space entry/retrieval and fall arrest applications
System breaks dowm into lightweight aluminum components for easy storage, transport and set-up. No tools reqierd for assembly.
Modular design allows the use of various fixed and portable bases and an optional mast with extensions. Multiple winches and/or lifeline systems may be mounted as required.
Suggested Application:- Public Utilities: Vault and manhole entry, pump/lift/valve, Pulp & Paper): Elevated manhole, storage tanks, platforms/mezzanines, underground vaults, clarifier tanks, pre-heaters.
Compliance
200Kg Load Test Certificate
Length