FALL ARREST SYSTEM
---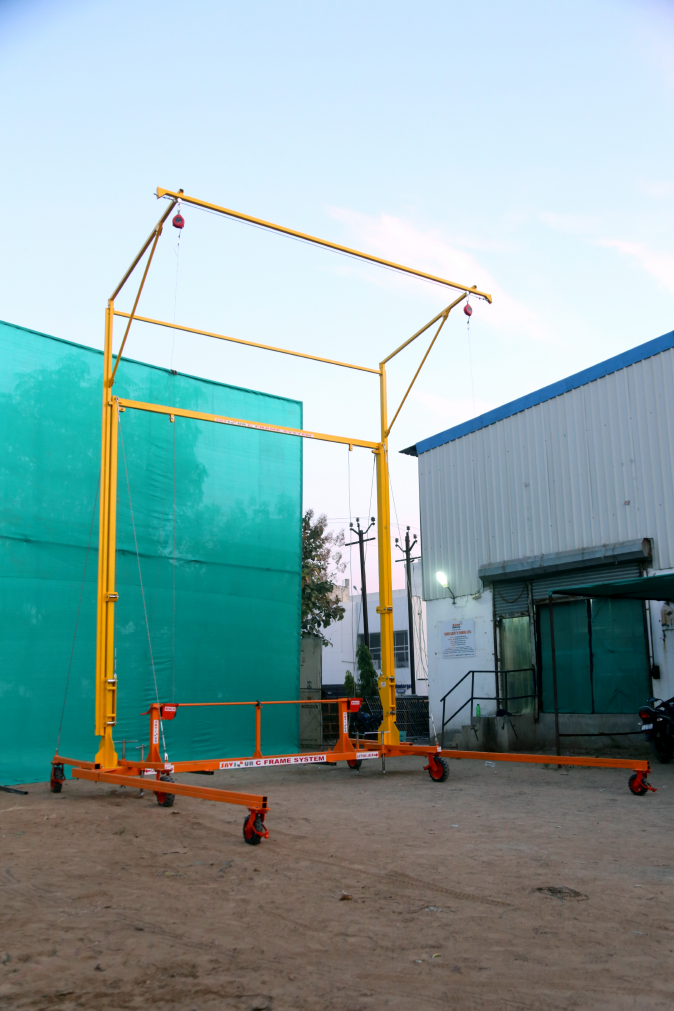 The Fall arrest system with fall Protection combines ease access to elevated work areas with fall protection from the ground for the duration of the work being performed like truck loading and unloading
The system includes a height adjustable horizontal rail and two trolleys that can be moved to any position along the rail.
The trolley serve as attachment points for the anchorage of a Fall Arrest System (FAS).
The system can be moved by hand.
Applications
During operation of material handling from truck loading and unloading.
Working at height job like maintenance etc or standing on ladder more than height of 3 meters.
Advantage
Easy to move from one place to another.
Easy and compact design for easy installation..
Sturdy and withstand up to 200 Kgs.
Special Features
Two person can use this system.
With anticorrosive powder coating for long life..
Easy to install.
360 degree rotating and lockable wheel.
Adjustable height from 5.5 meters to 8.2 meters
Heavy and sturdy wheels.