Board of Directors
Advisory Board
Nishith Dand
Managing Director / Chairman
Chairman – CII Central Gujarat Zonal Council and Managing Director of Sure Safety (India) PVT. Ltd., Baroda, Nishith Dand is fondly known as the SPACE SUIT MAN. Sure Safety has crafted India's First and World's Fourth Astronaut Crew Escape Suit for ISRO for their upcoming Human Space Flight Program.
SURE SAFETY an 'Innovative Company' is a complete Solution provider in the field of industrial Fire and Safety and is also the first to introduce an e-com site in the field of safety in India to help individual buyers gain access to top class products in this segment.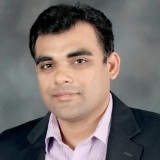 Nishith Dand, a Technocrat with penchant for innovation has many firsts to his credit in his zeal for providing Safe Work Environment to all stakeholders in every segment of the Industry be it Oil & Gas, Petroleum, Chemicals & Fertilizers, Pharmaceuticals & Textiles or any manufacturing facility challenged with hazards culminating in requirement of human protection.
This passion for Safety led him to eventually venture into Aerospace and Defence which is the ultimate in all forms of human protection with clearly defined hazards (Threats).The company under his leadership grew from a small trading firm to a manufacturing firm and is now a Global Organization having its own niche existence with innovation being the order of the day and indigenization the motto behind his endeavor in every field of manufacturing and protection.
This was made possible due to his extensive interaction with large players globally during his long travels both Nationally and Internationally which widened his vision and helped him learn, adopt and introduce newer technology in pace with Global developments and brought to our country the best technologies in shorter time and at economical price well affordable by all Industries.
Not to be left behind in the marine sector he also has been the first to lead the Asbestos abatement program for the Ship Breaking Industry thus evolutionizing the Industry in India. This is now a full-fledged Hazard Management service arm of Sure Safety extended to the industry both in terms of asbestos and other chemical hazards plaguing the industry at large. Sure Safety under his visionary leadership also realized the need for protection of people while working @ heights and now has a separate vertical providing these services to the industry besides specialized services in the Fire Suppression systems.
This was further complimented by providing Training programs of International levels for the benefit of the Industry stakeholders who were looking to acquire higher level of knowledge both for their personal gains and that of their organizations.
Under his leadership the company has been bestowed with various credits and awards for its Product , Services and humane contribution the most recent ones being;
Sure Safety has been awarded the Innovative Excellence award in MSME category at the VIBRANT GUJARAT 2017 conclave in Gandhinagar last month.
Sure Safety signed an MOU with the State Government under its Aerospace & Defence policy 2016
Nishith Dand is an acclaimed speaker on matters of personal and environment safety concerning the industry and has many published papers in this field in both National and International journals to his credit. He also has participated in various National and International Seminars and Exhibitions to bring back knowledge for the country and has also accredited himself in many an International Certification programs as an Instructor to lead 'Sure Safety' from the front.
He is a naturalist and is the founder member of 'PAGDAND' – a Bio Diversity campaign at Baroda in the State of Gujarat besides being an active participant in Government initiatives for social cause.
Srikant Jainapur
Indipendent Director
Mr Srikant Jainapur has completed his Bachelor's Degree in Mechanical Engineering from NIT Calicut (then REC, Calicut) graduated in 1982. Mr Jainapur is based in Vadodara.
Mr. Srikant Jainapur has about 36 years of Industry experience in Engineering, Project Management, Business Development, Contract Management and Responsible for P&L functions. Since the time Mr. Jainapur started working in 1982. He has worked with diverse companies within and outside India.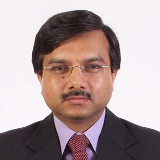 During his stint with Reliance Infrastructure Ltd, for close to 4 years, he was responsible for setting up of "Centre of Engineering Excellence" to execute large Power Projects of Reliance ADA Group – including Ultra Mega Power Projects (UMPP's).
Mr Srikant Jainapur has been involved in Business Process Re-Engineering and Business Transformation in the past. He is a certified Six Sigma Black Belt and has handled several key top management positions.
Chandrakant Shah
Director
Mr. Chandrakant Shah has completed his Bachelor Degree B. Com in 1995 From Nagpur University.
Mr. Chandrakant Shah has about 43 year of Experience in Accounts, Banking, Finance and Fund Management .During his services about 30 year in Jyoti Ltd. He has worked at various position in Account & Finance Department & Retired at the position at DGM Finance.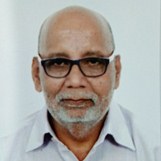 Anuprita Dand
Director
Will update shortly about Ms.Anuprita Dand detail profile.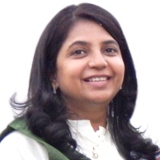 Ashwin Gandhi
Indipendent Director
Shri Ashwin R. Gandhi, B.E. (Mech), M.S. (USA), aged 73 years, is the Director of Express Equipment Rental & Logistics Pvt. Ltd. (HO: Hotel Express Towers, R.C. Dutt Road, Vadodara 390007.
Experience:
• As entrepreneur established the First 4-Star Hotel in Baroda in the year 1974
• Set up yet another 3 Star Hotel in Vadodara - "Express Alkapuri" in 1986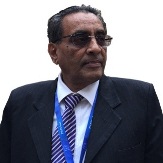 • Put up Express Hotel, Jamnagar (3-star) in 1998, which was declared most Prestigious by the Federation of Hotel & Restaurant Associations of India (FHRAI) and awarded "Environment Champion of the Year 2003" among all the Hotels in India.
• Energy Conservation Award presented in Year 1995 by FGI.
• Presently Director in all Express Group companies.
Atul Garg
Advisory Board Member
Mr Atul Garg is the co-founder of SkillTelligent Solutions – an industrial workforce training organization where his company uniquely works with shop floor workforce to build right competencies and productivity.
Earlier, he was Chief Operating Office of InteQ IT Services and Sr. Director and Unit Head of CA Technologies post acquisition of InteQ by CA Technologies.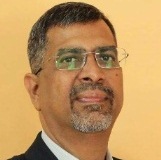 Atul has been Chairman of Gujarat Council of Confederation of Indian Industry, Chairman of Services Sub-group on National CII MSME Committee, Chairman of zonal council, and on several regional and state committees. He is also associated with various professional industry, management and educational institutes, associations and bodies.
Atul has 3 decades of experience in Information Technology business management, product ideation and development, process and technologies, people/resource management; setting up manufacturing systems and best practices, training industrial workforces and IT professionals.
His IT experience includes software process definitions, implementation and measurements; applying lean, theory of constraints and agile methodologies; design thinking into software development along with DevOps practices.
He has developed several products in service management arena using cutting edge technologies, has distinction of creator of a java based product (among the first 100 java products worldwide), a full JMX based management framework, launching SaaS products ahead of market, real time service operation dashboards, and more.
He has extensively worked with geographically spread functional teams, 24x7 Network and Service Operations, servicing large international customers and bringing in substantial service and product improvements, operational efficiencies and methodologies; and has exhaustive project/program management experience.
Atul is a SAFe Certified Agile Coach and helps small to medium sized IT companies in adopting Agile in their development processes.
In manufacturing sector, Atul has worked with several small and medium manufacturing units in implementing shop floor best practices and skilling their workforce. He and his team regularly train industrial workers and shop floor managers.
At SkillTelligent, Atul has developed unique model of training shop floor workforce in manufacturing and continuous process industry, enabling them with necessary skills and competency to be more productive. He is also working on Intelligent Tutoring Systems for automated and customized training delivery approaches.
As part of CII, Atul has worked widely with government, large and small businesses across industry sectors and has good industry connects and insights.
He did his graduation in Public Finance from MS University of Baroda.
He loves motoring adventures, long distance driving and painting.